Event attendees have it good. They get to show up to your meticulously-planned event, soak up the experience, and leave before cleanup. Meanwhile, between answering a million questions and putting out metaphorical fires, you're obsessively reading the crowd to see if they're feeling happy, bored, frustrated, ecstatic, or some combination thereof.
Sure, the most frustrated or ecstatic attendees will let you know about it, but what about the rest? Wouldn't it be great to peek into their thoughts? We can help with that.
How to Get Powerful Data-Driven Insights Into the Attendee Experience
42Chat makes text-based chatbots that complement or replace your event app. Attendees can ask the A.I.-powered EventBot for information and get an instant response. What we've noticed across hundreds of events per year and millions of inquiries is that when interacting with a bot, attendees tend to ask more questions and they ask about things that they wouldn't bother to ask a human.
Our clients get access to this data in real-time. Yes, that means you can monitor the emotional pulse of your event as it's happening. This is one of the huge benefits of having your own EventBot. Another benefit is that the bot itself is improving the attendee experience. The bot is taking care of common questions, making registration a breeze by delivering badges, giving easy access to the program, and providing tons more value via other features.
If you're skeptical of event technology actually working as promised, we get it. That's why we wrote a graphic novel to SHOW you how our EventBots look from the guest perspective.
Here's a sneak peek at a couple of the panels: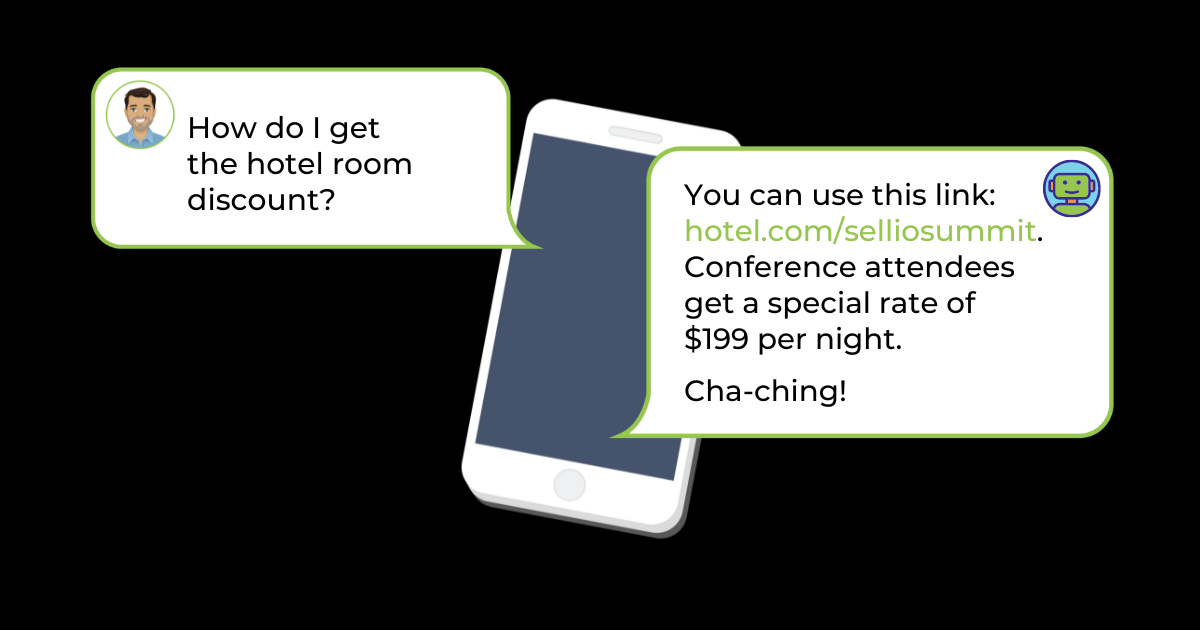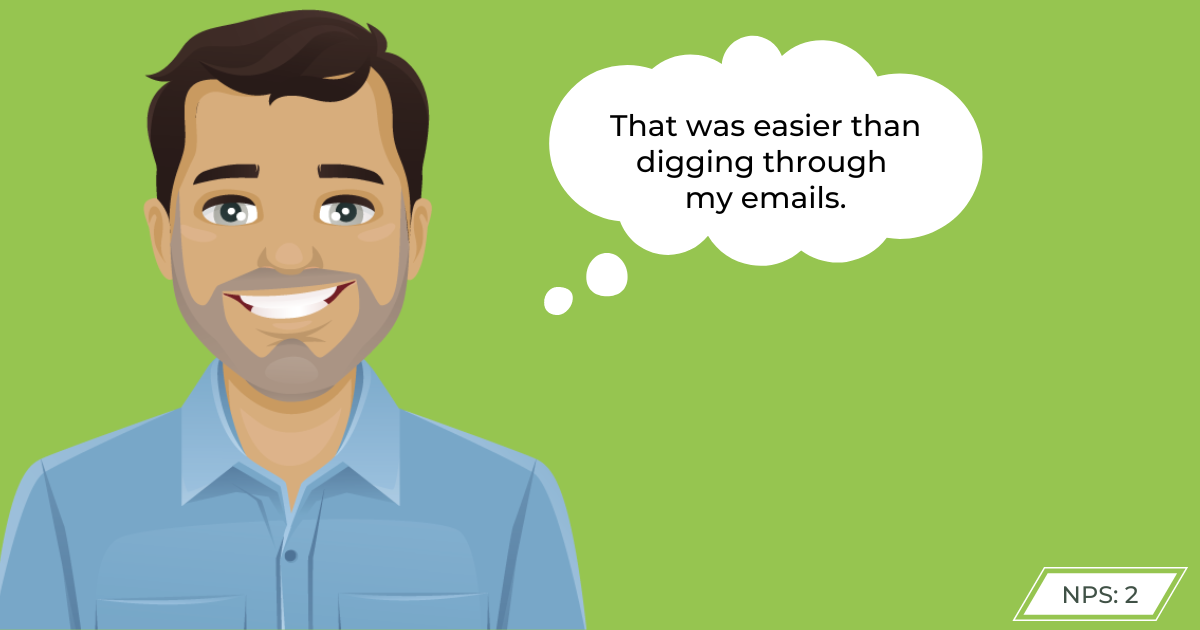 An EventBot really could and would give the answers in the story (except, maybe, for the one at the end 😉).
What a Net Promoter Score Is, and How to Find Out Yours
If you look closely at the second panel, you'll notice "NPS" and a number in the bottom right corner. That stands for Net Promoter Score and it measures customer experience and predicts business growth. NPS is collected through surveys asking the customer to rate on a scale of 1-10 how likely they are to recommend your brand to a friend.
In everything you do, it's a good idea to think about how it might affect your attendee's NPS. We think about it a lot, which is why we included it in the graphic novel. As you read, keep an eye on that score and consider which direction it could have gone if you didn't have a bot.
How can you find out your NPS? Our EventBots aren't just for incoming inquiries–you can use the bot to send push messages too. We highly recommend a mid-event and post-event pulse check using the bot's polling feature.
Download the Complete Graphic Novel to Send Your Net Promoter Score Off the Charts