Each year Arizona State University relies on Tassel, their GradBot created by 42Chat, to ease the stress of commencement.
With a graduating class of well over 15,000 students each semester, Tassel is a 24/7 virtual assistant —sending reminder notifications, instantly answering questions and providing graduating students and guests with 2900+ hours of real time support for their fall commencement.

Tassel connected with over 10,000 graduating students and guests, with 91% of students opting in to receive communications, and 31% of students introducing Tassel to their guests.
Trained in more than 72 topics, Tassel could understand and respond to millions of different ways questions could be asked, and delivered a remarkable 96% correct response rate.

In the weeks leading up to and during the graduation Tassel sent & received more than 230,000 messages, easing the stress of commencement for ASU staff, graduates, and guests -- so they could relax and celebrate the graduates!
As well, Tassel stepped in when needed to provide critical reminders and updates, such as: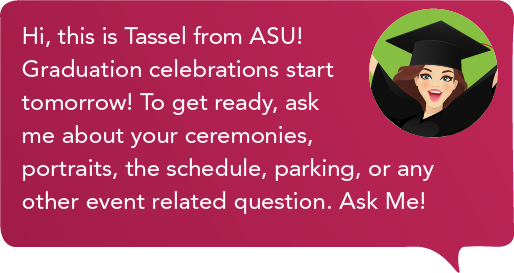 Or even: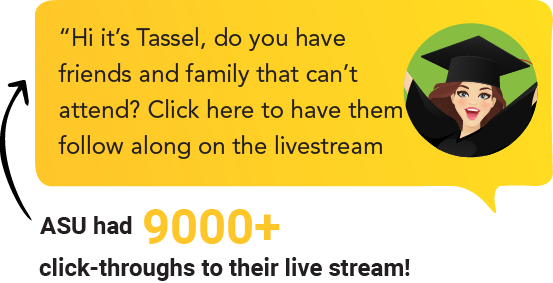 Want to test out a GradBot for yourself? Scan the QR code to chat with Jennifer, our demo GradBot!