In a post-pandemic world, attendees are looking for information without the fuss of downloading an app that will get deleted, or searching for emails that get ignored and end up marked as spam, and some have completely given up social media platforms to focus less on the debate of the day and more on those close to them in real life. In many ways, reaching your attendees and developing a community is harder than ever with limited channels that everyone continues to use.
So, how do you open a channel that your attendees want to use? How do you open a channel you can leverage to provide answers to attendees instantly, open up a two way dialogue that feels natural, and allows for emergency communications when something unexpected occurs? That is the business problem facing conference direct's meeting planners in today's crowded communication marketplace.
ConferenceDirect is known for being a trusted source for innovation and insights to help event organizers reduce costs and mitigate risk while maximizing income potential and enhancing attendee experience.. For their own events, ConferenceDirect has the same problems as the clients they serve: ConferenceDirect needs to keep their event attendees safe, provide answers to attendee questions, and quickly and easily engage when it matters most.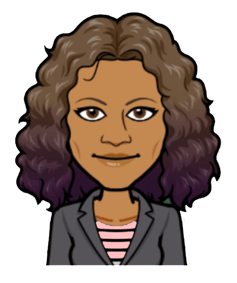 ConferenceDirect has partnered with 42Chat to create "Brianna", a Conversational A.I. Chatbot designed to support all of ConferenceDirect events. Brianna is trained to be a super knowledgeable and reliable support rep, responding in seconds to attendee questions. Safety is one of Brianna's top priorities, capturing symptom screening and vaccine upload information when needed, and stepping in when critical or emergency information must be shared. Brianna works 24/7, never taking a minute off, and continues to learn over time, with true 2-way engagement.
Most importantly, Brianna works with a simple text. With 98% open rates, 40%+ click rates, and a channel that is always open, Brianna is the perfect solution for ConferenceDirect and its attendees looking to Engage, Own and Grow their Community. Brianna cuts through the noise and delivers where other solutions fail.
After the event, Brianna is around to respond to post-event questions, gather feedback, and stay connected by allowing ConferenceDirect to quickly share insights, inspiration and content to their community. Brianna works year round for all 7 ConferenceDirect events for 2022. You can also expect timely reminders about key ConferenceDirect dates and thoughtfully targeted content - all delivered in the text channel you use every single day.
To learn more about how you can use Conversational A.I. and text to solve business problems, visit us here and Let's Chat!